Glatfelter is one of the world's leading manufacturers of specialty papers and engineered products. Started by Philip H. Glatfelter in 1864 as a newsprint manufacturer, the company has evolved and grown dramatically through the years.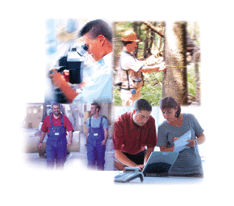 Today, 142 years later, Glatfelter is a diverse company occupying a unique niche in the papermaking industry. Glatfelter is large enough to meet the needs of high volume customers and small enough to offer product diversity with an emphasis on customization.

Glatfelter papers are now used in a wide range of products. Glatfelter papers can be found in:
best-selling novels
postage stamps
tea bags
playing cards
greeting cards
vinyl casting applications
decorative laminates
stationery and envelopes
transfer papers
ink jet papers
metallized beverage bottle labels
highway reflective signs and striping
disposable medical garments
thermal transfer tags and labels
airline and venue tickets
billboard graphics
decorative shopping bags
high-gloss cast-coated papers
With headquarters in York, Pennsylvania, Glatfelter and its subsidiaries employ over 3,800 people worldwide.
The company's original manufacturing facility in Spring Grove, Pennsylvania, today produces a wide variety of products from premium quality publishing papers to highly engineered ink jet papers.
Spring Grove is also home to a subsidiary, the Glatfelter Pulp Wood Company, which supplies high-quality pine and hardwood fiber for use at the Spring Grove Facility through management of roughly 88,500 acres of forestland in Pennsylvania, Delaware and Virginia.
Glatfelter's global reach advanced dramatically with the 1998 acquisition of Schoeller & Hoesch GmbH & Co. Based in Gernsbach, Germany, Schoeller & Hoesch operates paper facilities in Gernsbach, Germany, and Scaer, France, and an abaca pulp mill in the Philippines.
Schoeller & Hoesch specializes in long fiber, overlay and metallized products. Schoeller & Hoesch is one of the world's largest producers of tea bag papers. The company became involved in metallized labels through early adoption of metallizing process technology.
In 2006 Glatfelter acquired Chillicothe operations in Chillicothe and Fremont, Ohio, specializing in carbonless paper commonly used in business forms, as well as uncoated and other specialty grades of paper.
Paralleling the commitment to quality products is Glatfelter's dedication to continuous environmental improvement. The company is committed to complying with environmental regulations, the wise use of natural resources and reducing its impact on the environment. Glatfelter's environmental commitment is seen in the investment of millions of dollars in environmental improvement projects.
Glatfelter stock trades on the New York Stock Exchange under the ticker symbol GLT.