At Glatfelter, we are committed to the specialty paper and engineered product markets we serve in every way. And, with facilities in North America, Europe and Asia, we have the global infrastructure to support our customers worldwide.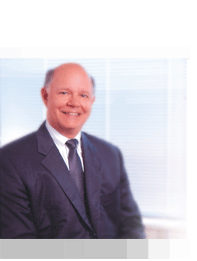 George H. Glatfelter II
Chairman and Chief Executive Officer
Over the years, our product line has expanded from high-quality book publishing and converting papers to an extensive array of engineered paper products found in flooring, tea bags, postage stamps, playing cards, greeting cards, surgical gowns, signage, apparel tags, and inkjet papers to name a few. Our people devise unexpected, creative solutions to most any paper challenge. And it's the process and product innovations that result from Glatfelter People constantly challenging the norm.
Combine all this with a support program that transcends the traditional customer/supplier relationship, and suddenly our commitment goes far beyond the products we produce -- it goes Beyond Paper
Going Beyond Paper is our promise to each and every one of our customers. It is a promise based on more than a century of experience and technical expertise and supported by new "best in class" processes.