P. H. Glatfelter Company to Commence Trading on the New York Stock Exchange on November 12, 1998
November 9, 1998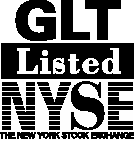 P. H. Glatfelter Company today announced that it has received approval to commence trading on the New York Stock Exchange (NYSE) on Thursday, November 12, 1998, under the ticker symbol "GLT".

The Company applied to list approximately 54,000,000 shares of common stock that are currently traded on the American Stock Exchange (AMEX) under the same ticker symbol.

The Company's decision to move to the NYSE from the AMEX was prompted by the acquisition of Papierfabrik Schoeller & Hoesch GmbH & Co. KG, a German producer of tea bag and other long fiber and specialty papers. P. H. Glatfelter Company views the listing on the NYSE as yet another important step towards enhancing its international visibility and fostering its reputation as an international producer of fine printing papers as well as tobacco and other specialty papers. The Company believes that the NYSE will provide its current and future shareholders the best and most efficient market in which to trade its stock.

Headquartered in Spring Grove, Pennsylvania, P. H. Glatfelter Company operates domestic facilities in Pennsylvania, North Carolina, South Carolina and Wisconsin. International operations include facilities in Germany, France, the Philippines, Australia and Canada. Worldwide, the Company employs 4,000.